Nashville Line-up Announced!
THE OUTLAW ROADSHOW RETURNS TO NASHVILLE!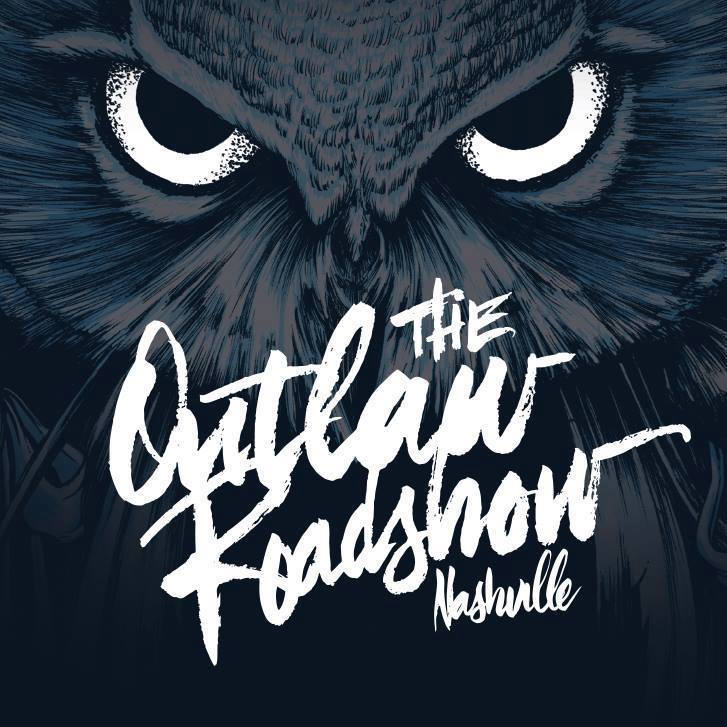 POWERED BY PLEDGEMUSIC
FREE TO THE PUBLIC SEPTEMBER 15, 16 & 17
NASHVILLE, TN – The Outlaw Roadshow (http://outlawroadshow.com) founded by Counting Crows singer Adam Duritz and Boston music blogger and radio host Ryan Spaulding (@theRSL) today announce the return of The Roadshow to America's Music City – next week. Music lovers will rejoice in three nights of remarkable music talent for FREE at the Mercy Lounge and High Watt on September 15, 16, and 17.
"We're so excited to bring The Outlaw Roadshow back to Nashville," said Duritz. "There are so many great bands and this city is such a great place to find real music. The Outlaw is my favorite time of the year!"
In July, The Outlaw announced a year-long collaboration with PledgeMusic, a company offering artists a platform for success and sustainability. PledgeMusic will also present events and parties with The Outlaws in Toronto and New York following Nashville. Thousands of music lovers and artists will be treated to a week of rejuvenation.
"It's been so exciting to see this stunning lineup come together. Nashville is going to be treated to 3 nights of incredible artists – both existing PledgeMusic artists and some brand new faces," said Jayce Varden, PledgeMusic Founder & SVP Artist Development. "Ryan and Adam have built the Outlaw community hand in hand with artists and fans, which made sponsoring this year's multi-city tour an easy decision."
The Outlaw Roadshow Nashville will feature sets from some of music's most gifted live acts:  
Buffalo Rodeo, Canyon Spells, Corey James Bost, Chaos Emeralds, The Roosevelts, Jill Andrews, Don Dilego, Nate Leavitt, These Wild Plains, Anna Mae, Town Meeting, OldJack, Beth Bombara, Cheyenne Medders, The Quaildogs, Kirby Brown, Elijah Ocean, Matt York, Kim Logan, Hotel Oscar, Daniel Thomas Phipps, The Rationales, Manrelic, The Harmeleighs, Paul Childers, Tony Memmel, Ben Fields, Walking Man, Avi Jacob, Caleb Lovely, and Brick Briscoe!
Nashville is all about love! Our Artists receive services from 8 Lavender Lane, Riverwood Mansion, Sobro Guest House, Little Harpeth Brewery and D'addario. Because of sponsorship relationships with organizations like Nashville's own NoiseTrade and sister company, SetFM, artists will have the opportunity to have the sets at The Outlaw Roadshow celebrated, recorded and shared with the world.
"As a tribe-building and music discovery platform, we're thrilled for NoiseTrade be play a role in this year's Outlaw Roadshow events. What Adam and Ryan have built is really the ultimate intersection of everything we value in the range of artists you'll see in every city, from your current favorite band to your new favorite," said Derek Webb, Co-Founder and President of NoiseTrade. Especially here in Nashville where we're founded, we're honored to be helping support one of the most exciting multi-city music events around."
Duritz and Spaulding met during a press interview in 2008 as Counting Crows were about to release their Saturday Nights & Sunday Mornings album. They became fast friends and decided they wanted to find a way to work together. The Outlaw was born. Long live the music!
http://facebook.com/theoutlawroadshow
Get the new, free Outlaw Roadshow App, available now through iTunes and the Google Play store. Get the schedule, all the artist bios, links and music along with a celebration of prior performers and links to Ryan's radio podcasts!